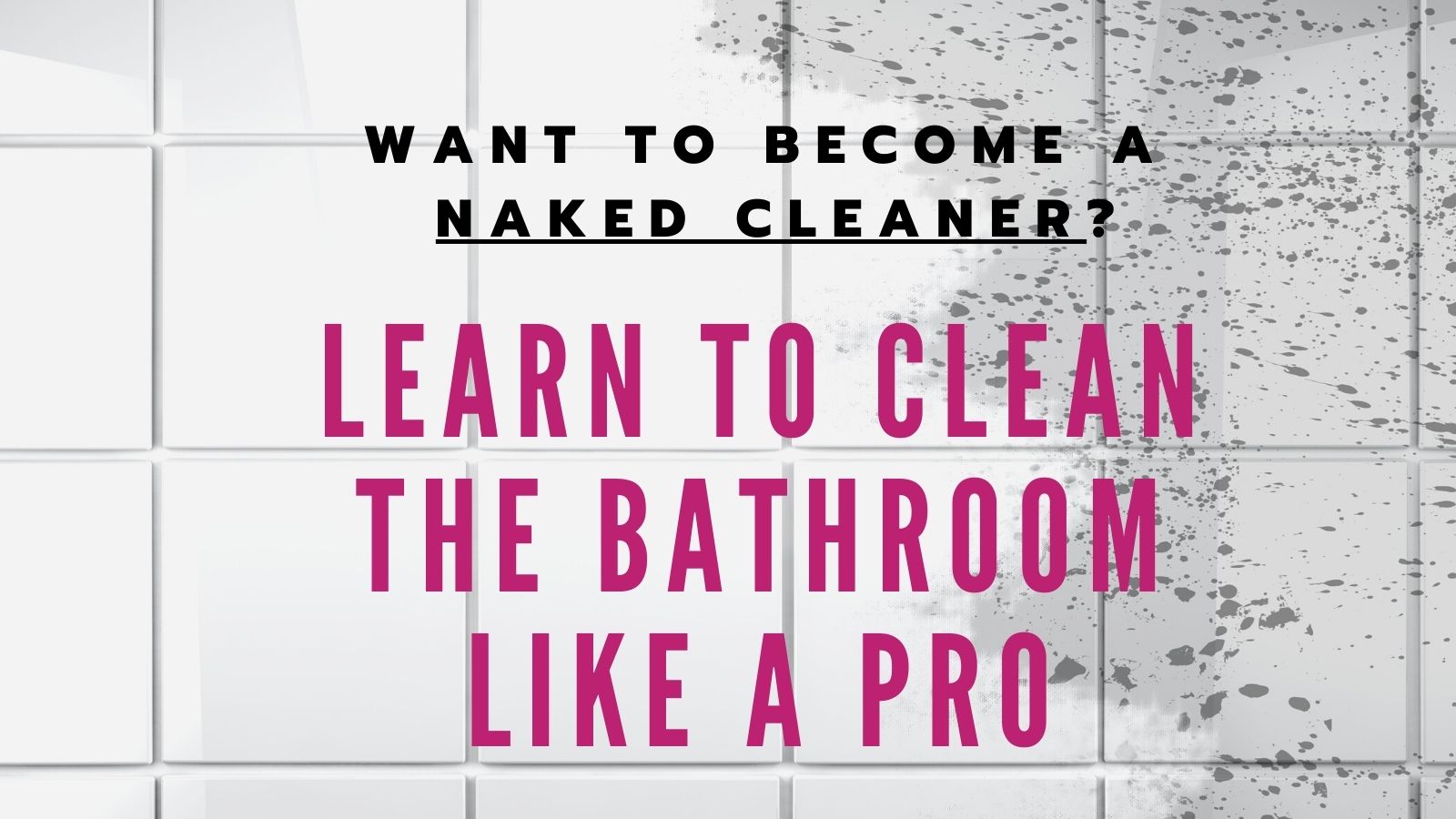 Although some may think the cleaning part of the naked cleaner job may not seem as important when it comes to taking on the role of a naked cleaner, you do actually need to be able to clean properly, clothes or no clothes. Even though the bathroom is the place that we all use to get clean, it can in fact be one of the dirtiest places in the house. Something worth looking out for is especially funghi. So, here are our bathroom cleaning tips to help you as a naked cleaner get your clients bathroom's squeaky clean and shining.
Ventilation Is Key
Before you start cleaning, make sure your bathroom fan is on, and if you have them, make sure all the windows are opened. This is for two main reasons. Firstly, if you're working with chemicals (bleach, disinfectant etc., the fumes can be negative for your health, so by allowing for good ventilation, you reduce the risk of too many health hazards, and secondly, without proper ventilation, a place that contains a lot of warmth and moisture like a bathroom can be a breeding ground for mould! By keeping lots of fresh air coming through, you reduce the risk dramatically.
Make Life Easier for Yourself
Cleaning a bathroom from top to bottom can be a hugely time-consuming task and could take all day if you don't apply a few handy hacks to speed up the process! Firstly, remove all the items you don't need in the bathroom, including items such as clothes, cups, and rubbish. Things like empty shampoo bottles, dirty towels and wash cloths can take up space and make the room appear messier than it actually is, so take these out before you start to make it a smoother experience for you.
Eco-Friendly Toilet Cleaners
Not everyone wants to use dangerous, aggressive bleaches and chemicals all the time, and we can completely understand. It can cost a fortune, and you've probably got all the items you need in the house already. Here's a handful of eco-friendly bathroom cleaning tips to keep your toilet nice and clean.
Antacid Tablets: Drop either two antacid tablets or one denture cleaning tablet (containing baking soda) into the toilet bowl and allow to dissolve for around 20-30 minutes, then scrub the bowl with a clean toilet brush.
Mouthwash: Pick up a bottle of mouthwash and pour around 50ml-60ml into the bowl. After roughly half an hour, scrub the bowl with a toilet brush and flush. Voila!
Cola: Empty a can of cola into the bowl and let sit for 30-60 minutes before scrubbing and flushing.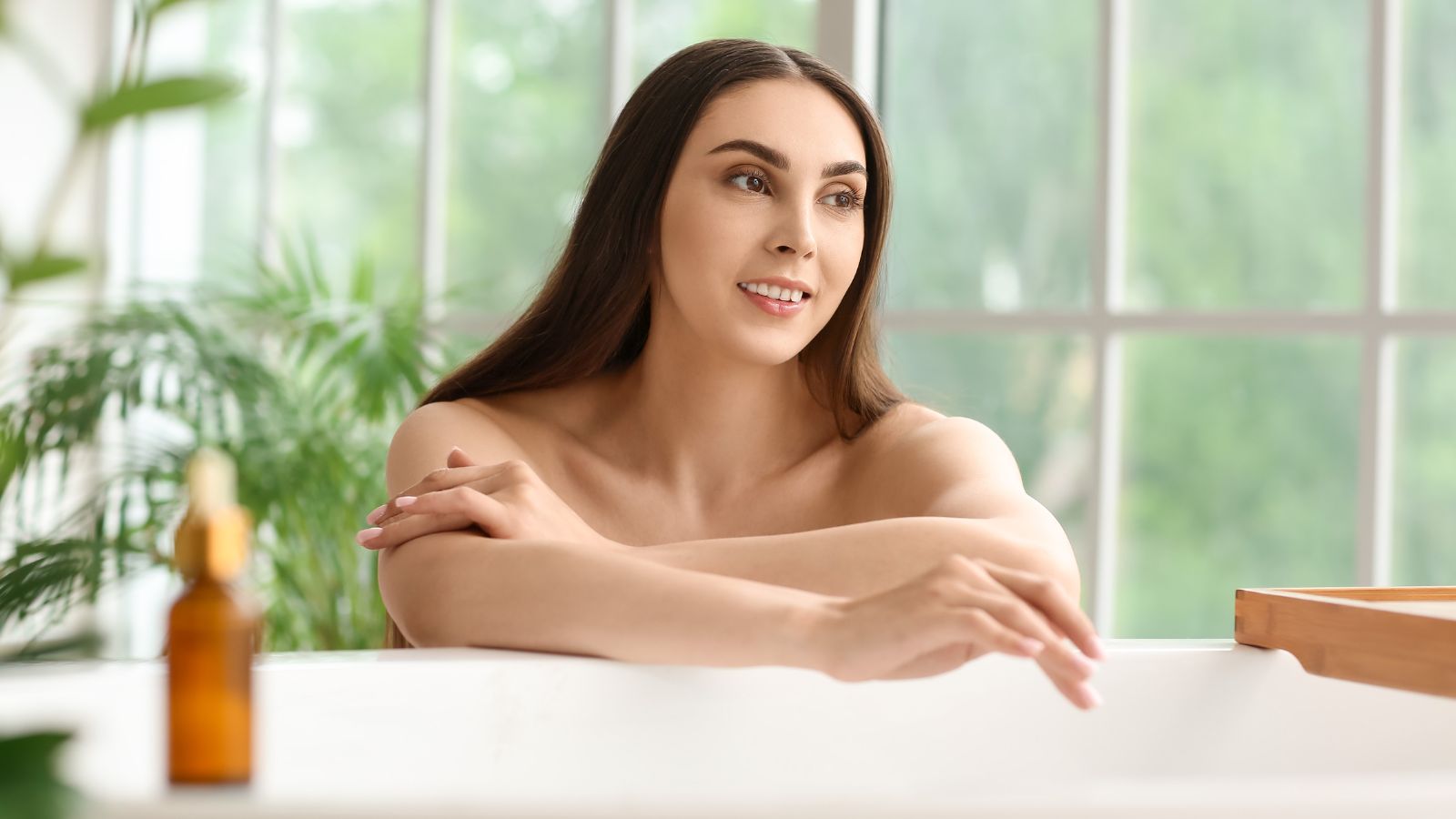 Get Rid of Cobwebs
Most people are often so focused on cleaning the obvious parts of their bathroom such as their toilets, baths, showers or sinks that they often forget about the ceilings. As we all know by how common we find spiders in the bath, creepy crawlies love bathrooms, so be sure to use a simple feather duster and get all the corners (both ceiling and floor) to stop a build-up of cobwebs and dust in the bathroom.
Clean The Showerhead
You probably already know how easily limescale can clog shower heads if you live in an area with particularly hard water. Fortunately, you can unclog it without much difficulty using either denture tablets or regular vinegar. All you have to do is detach the showerhead and put it in a basin of water with four to five denture pills dissolved in it, or you could let it soak in white vinegar for the night. (Heat the vinegar in the microwave first for more cleaning power.)
If the showerhead cannot be removed, put vinegar or a denture tablet solution in a plastic bag, secure the bag to the fixture with tape or a string so the showerhead is completely submerged, and leave the bag in place for one to two hours to confirm that the showerhead is fully cleaned.
Make Glass Sparkle
Obviously, there's a lot of shiny surfaces in a bathroom, from shower doors to mirrors, to silver taps and even tiles. It's very easy for these to become dirty from constantly being splashed with water or covered in steam. Shiny streak-free surfaces will make your bathroom look ten times better, so it's important to get it right. If you don't fancy buying harsh chemicals, or just want a quick fix with the ingredients in your home, try a few of these.
Shaving cream: Apply the foam and wipe the surface clean with a dry cloth; the foam will leave a film that prevents the door from fogging and makes it more difficult for scum to adhere.
Keep a spray bottle of white vinegar and a sponge nearby (or in the shower) so that cleaning the surfaces can become a part of your routine after you shower.
Vegetable oil: Scrub the doors with a little vegetable oil using a sponge or paper towel, adding more oil as necessary.
Furniture polish: Use a cloth to apply furniture polish directly, then wipe it off with a clean cloth. The polish will not only clean but will protect against the future build-up of soap scum, helping keep your surfaces shiny and clean.
Take Out the Trash
Obviously, emptying the bathroom bin is key to a clean and tidy bathroom, but after constantly being filled with rubbish, bins can start to smell over time. Keep them clean by using bicarbonate of soda, then spray with disinfectant and wipe dry. If the inside of the bin needs more attention than a quick freshen up, hose it down in the shower after emptying it to get rid of product residues and dirt.
It's easy to get overwhelmed with the workload when tackling a bathroom, but follow these tips and you'll have a clean, fresh, and sparkling bathroom in no time. Looking for more tips about naked cleaning and becoming a professional naked cleaner – we have lots for you here.