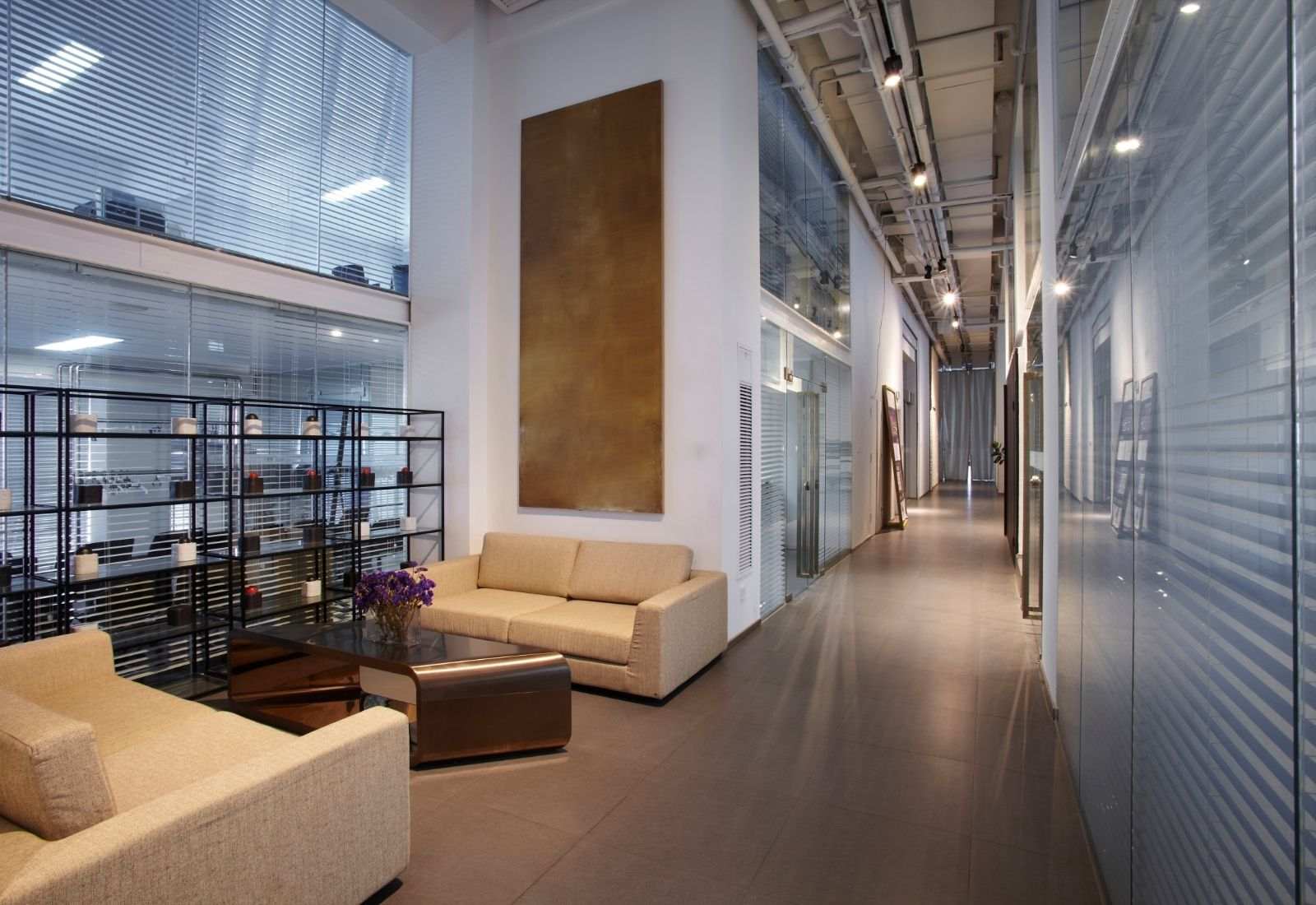 The employer is responsible for keeping the office in order. More and more business owners use the services of specialized cleaning services. They are experienced in carrying out this type of work and have the appropriate equipment and chemicals. Vacuuming should be given a lot of attention when cleaning the office. In larger office buildings, a good solution is to install a central device. In small spaces, a traditional bagless vacuum cleaner or a washing vacuum cleaner with a water filter is enough.
Cleaning office space in the hands of professionals
The office is not limited to a work desk and a place where coffee is made, and lunch is heated. You should also regularly clean the carpet, tiles, sanitize the bathroom, kitchen, wash windows and doors. In the case of most office buildings, external companies specializing in cleaning services take care of order and cleanliness. They employ professionals who can boast of experience in this type of work. In addition, they have the necessary equipment and cleaning agents that are able to deal with dirt that domestic detergents cannot remove.
Importantly, cleaning service employees are effective and at the same time do not affect the work of people working in the office. They fulfill their duties in the afternoon, that is when no one is there anymore. Anyone who would like to learn how to clean an office must be aware that several factors have a large impact on its course. The type of equipment and cleaning agents needed is determined by the number of people staying in the company every day, workstations, and toilets. The size of the office, as well as the types of rooms and the finishing materials used in them, are also of great importance.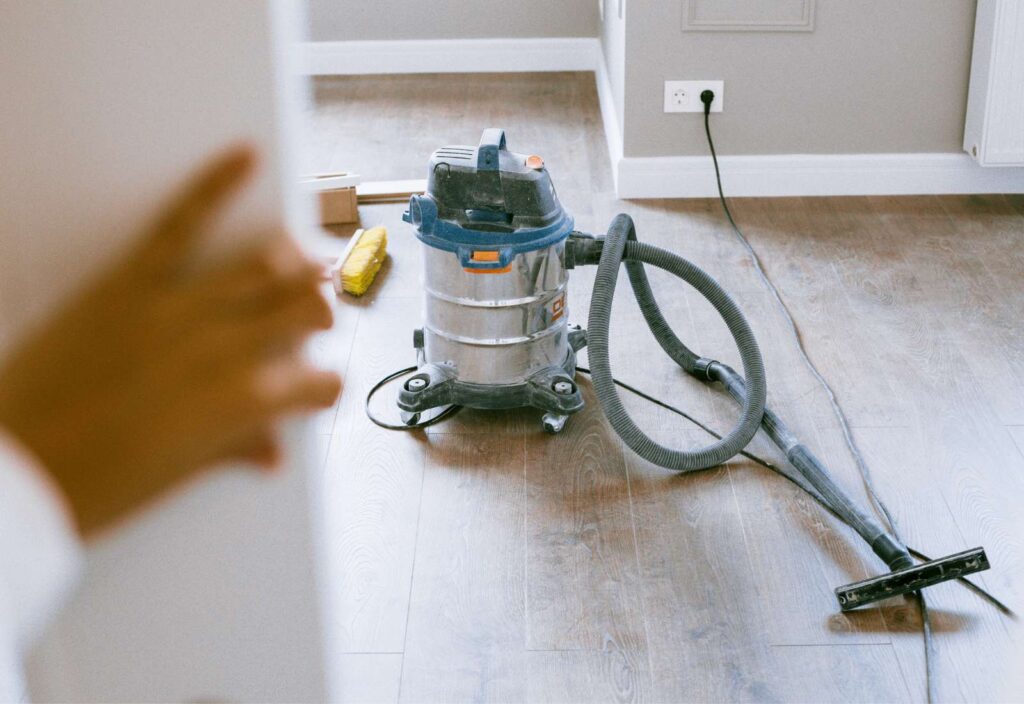 Where to start cleaning up the office?
This is a very important question that many people who start working in a cleaning company ask themselves. The most important thing is not to start by vacuuming and washing the floor. Daily cleaning in the company (i.e., office rooms, reception, conference room) should include wiping down desks, tables, and chairs. You cannot forget about washing lamps, telephones, and cabinets. This is an important stage of work – it has been shown that a carelessly cleaned desk poses a high risk to the health of the employee. Every day, you should also empty the paper shredder, waste bins, and remove germs and fingerprints on doors and frames. Then you can move on to tidying up the kitchen. An important stage of cleaning is washing sinks, cleaning toilets, urinals, and mirrors. The list of duties also includes replenishing hygiene products in dispensers (i.e., paper towels, toilet paper, soap). In the end, you can complete cleaning the floors and vacuuming.
Vacuum cleaner – necessary equipment for cleaning the office
In a large office, cleaners often have a central vacuum cleaner at their disposal. It is worth thinking about this at the stage of building an office. Central vacuum systems are permanently installed, that works through a centrally located, motorized unit that creates suction. The system's motor and the debris collection container are typically located away from the main areas, usually in a storage room or utility room.
In small companies, on the other hand, a traditional bag or groove-free vacuum cleaner is enough, which can be found in every store offering household appliances. It is as effective as the central model. The office can also be equipped with a device with a water filter and HEPA. It catches animal hair, pollen, dust mites, mite feces, spores, fungal and protozoal cells, viruses, and mold. It works in a similar way to a bag vacuum cleaner. However, in the case of the water model, the dirt goes to the water tank instead of the usual filter, thanks to which the discharged air is completely free of impurities. Vacuum cleaners with a water filter, which dry clean are also very popular. In addition to a good high-performance vacuum cleaner, you can also equip your office with cordless vertical equipment. It will work well when cleaning rarely used conference rooms. Its advantage is the comfort of use and the lack of a cable, which extends the time it takes to organize the room. The choice of vacuum cleaner tips should not be underestimated either. In an office where the floor is covered with carpets, it is best to opt for a turbo brush – it draws in the dirt that cannot be removed by an ordinary brush. If instead of carpeting, you need to vacuum tiles or wooden parquet, then you need to choose a natural bristle tip this gently slides on the surface, it cleans it. You don't have to worry about scratches when using it.
How to clean the office?
When cleaning the office, professional cleaning agents with a concentration higher than that of traditional household products are necessary. They should be of high quality, efficiency, and effectiveness, they must have the necessary approvals. Sufficiently strong preparations allow you to get rid of all dirt, bacteria, and other harmful microorganisms from office rooms. Don't cut costs on the disinfectants either – especially during the pandemic, it's better to overuse them in an office, than not use enough. It's also worth considering renting an ozone generator for the office.
Find out more about the impact of daytime cleaning on the office staff here.
If you would like to have an office cleaning session with a sexy twist and are able to provide a safe environment, in which only you are watching – feel free to consider hiring naked cleaner services. Read our articles on naked cleaning here.