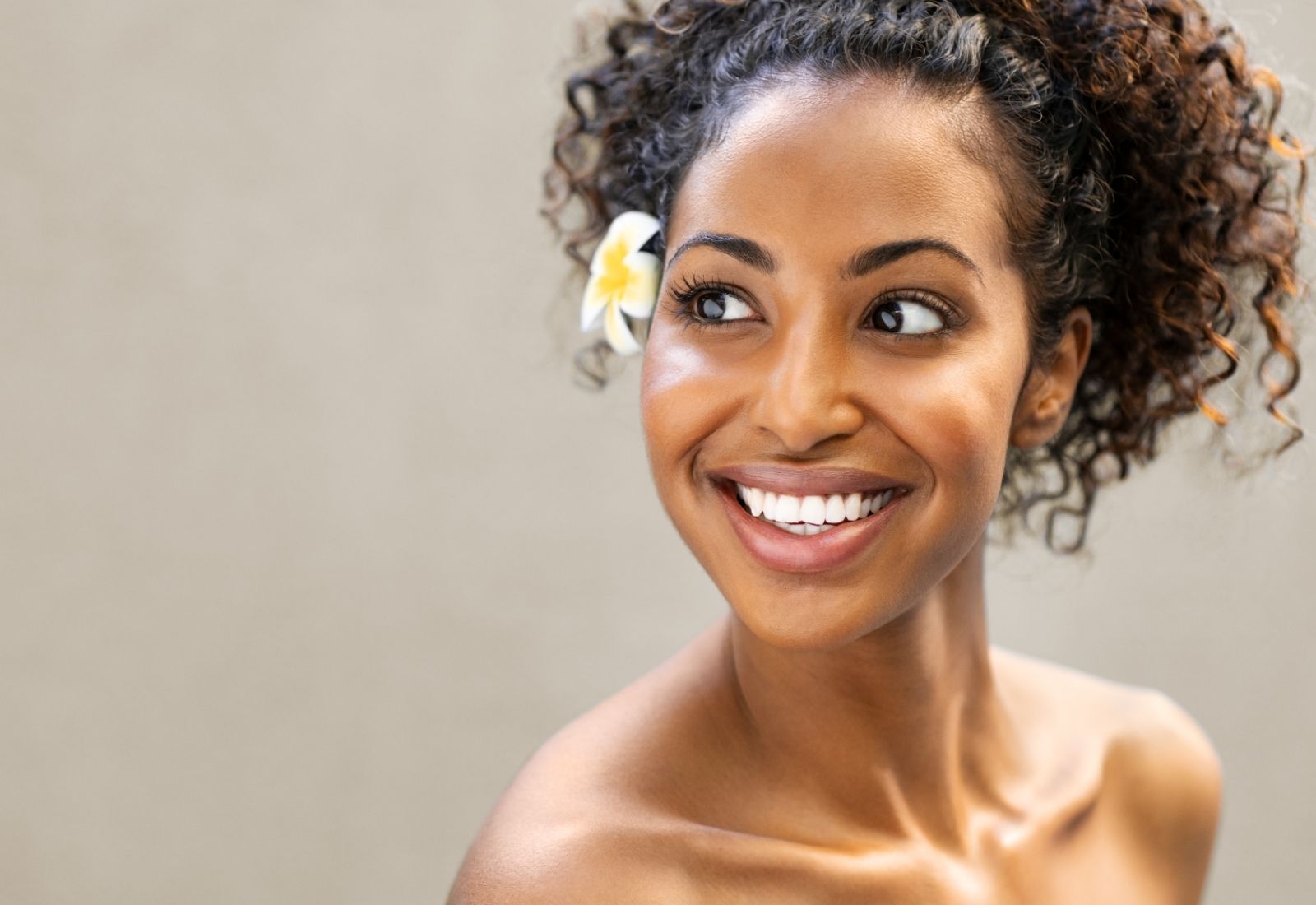 A study by Chapman University in California found that it is crucial to your life satisfaction levels whether you feel good about your appearance. We have some simple tricks for you to feel good naked, some will work right away, others will require you to take some time and be regular to achieve this goal. Bear in mind, in order to look good naked, you have to invest a bit in yourself. It's not really about the money, but the time you will need to implement your new routine. 
1. Firm skin above all
We all know there are skinny girls whose bodies are almost completely lacking in firmness. There are also plenty of women, mostly described as plus size, whose skin is simply amazing with firmness. There is no mercy, hardly anyone can enjoy firm skin just like that. It needs some work:
First, start moving. Find the right activity for you and exercise! Nothing tones the skin like a dose of exercise. In addition, firming balms and a massage that improves circulation (we recommend an alternating massage with a stream of hot and cold water). And of course: healthy food and plenty of water!
2. Peelings
Regular peelings will significantly improve the condition of your skin, which will be nourished, radiant, and temptingly smooth. This treatment does not require a lot of time or money from you (we recommend home coffee peeling, which will also help you fight cellulite!), but regularity is important. Once a week is a minimum!
3. Lotions
Use a lotion or an Olivera after bathing. If you want to look particularly appetizing, choose a balm with golden particles that will brighten your skin and emphasize its natural color. Your skin will be soft and smooth. 
4. Let the scent boost your confidence
A balanced, sensual scent can work wonders: it adds self-confidence and sex appeal. However, it's important not to overdo it, if you are using an intensely scented lotion, stop there. If the balm does not smell, you can sprinkle it lightly with perfume. Thanks to this you will feel more confident.
5. Jewelry
Some say wearing jewelry is not being naked per se, but honestly, it's just so helpful. Your favorite necklace, earrings, and/or bracelet can give you lots of confidence. Also, jewelry as the only item of clothing looks extremely sexy. And one more plus: it catches the eye!
6. Take care of the details
If you take care of the details, you will feel much more confident. Regularly treat your feet with a pumice stone and moisturizing cream. Treat yourself to a beautiful manicure and pedicure, e.g., in a sexy red color. You must know that for many guys, women's feet (of course the well-groomed ones) are extremely attractive! Don't forget about it.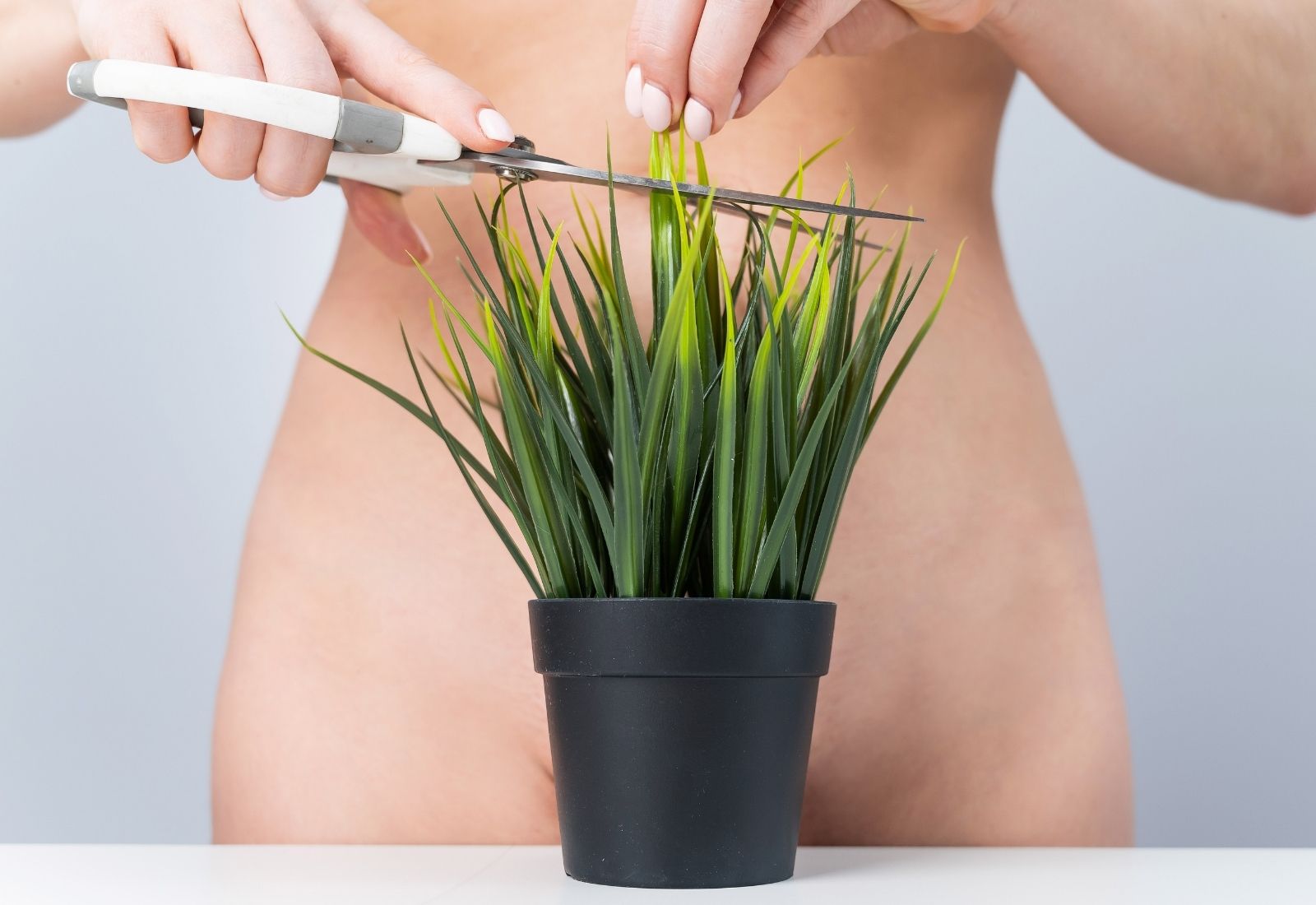 You also don't want any of those little body hairs to ruin the whole picture. Sometimes it is hard to find all of them, but this is simply a must, to take it seriously. Bear in mind, however, it is good to avoid epilation immediately before an important event for you to avoid irritation that can effectively destroy your sense of comfort. If this starts to be a problem for you – invest in laser hair removal treatment – it's not exactly cheap, but it certainly pays back over time.
7. Be good to yourself
How to look good naked? Love yourself! Do not think about your complexes, do not focus on imperfections, accept them as immanent parts of yourself. Instead, focus on what you like about yourself and emphasize it!
8. Take off your clothes
It may sound funny, but it's true: for most men, the most beautiful woman is a naked woman. It's that simple. So, give yourself a go at staying naked for long periods of time, get used to it, you will get much more comfortable over time.
9. Be confident
To look beautiful naked, you just have to think about yourself and feel good in your skin. Nudity is beautiful in itself, and most importantly: natural. Don't be shy, head up, chest forward. Be natural and confident because there is nothing sexier!
Remember: it's up to you how you look, while being naked, no more excuses! There is nothing sexier than a well-groomed woman who is aware of her values. In order to feel good naked, be sure you take it seriously, and you'll discover that it grows on you over time.
Curious about more tips to help you feel good about yourself? Dive into our FAQ section!